Hi! I just got in from
Alt Summit
last night and oh man... I feel like I was in a blogger blender for a few days (in the best way). What a whirlwind! I wanted to share with you some of the highlights from the trip, a few things I learned along the way, and I wanted to give you a visual peek into the fantasy land that is Alt. I loved getting to hear Ben from Pinterest speak. He is so humble and brilliant and
Design Mom
is such a force of nature. Can we talk about those shoes?!
The first day we got there we went to a few early bird sessions (branding for bloggers and avoiding overwhelm). It was a great way to ease into the panels for sure. I also got to meet my dear "online friend turned real life friend"
Jen
. One of my favorite parts of the trip for sure. That night we walked to
Sapa
(a really amazing sushi bar) for the
Wayfair
dinner. The Wayfair girls treated us to some serious fare and it was so nice to meet them (adorable girls as you can see!) as well as Christiane Lemieux from
Dwell Studio
. We have carried her line at seed factory since inception so it was lovely to get to say hello. On the way out we saw Brooks from the Bachelorette (remember him from Desiree's season?!).
The first "official" morning of Alt began with
Garance Dore's
opening keynote. I've always felt like her space was so beautiful and inspiring but I had no idea how much I would
completely
fall head over heels for her. I loved listening to her talk about her beginnings at fashion shows and her first experiences with negative comments. That lady is a gem. What I took most away from her was the importance of really experiencing life so that we can share it and not to share what we think other people want. Love, love.
These three beauties above (Katie from
Land of Nod
, Stacie from
Gingiber
, and Jen from
Jen Loves Kev
) were definitely among my loveliest encounters. I also completely bonded with and adore Jacinda from
Pretty Prudent
, Jess from
the Sewing Rabbit
, Jessie and Stevie from
Shop Sweet Lulu
, and Anne from
Flax and Twine
. We formed quite the breakfast club as all of us are early risers. I also loved meeting Amy from
Little Hip Squeaks
and honestly I could go on and on. I met so many amazing people.
Obviously one of the biggest highlights of my trip was learning about
Every Mother Counts
from Christy Turlington. I can't say enough wonderful things about her, Christy (my new close and personal friend ;)) was so down to earth, humble, and of course stunning. I got to share with her how much her contribution to More Business of Being Born meant to me in my journey to have Phoebe naturally. I also really appreciated being included in this mini powwow thanks to Natasha from
Minted
! Minted has partnered with EMC and gives a portion of their art sales to the organization. Amazing.
Cricut
hosted the thursday night party and WOW, so wild. We were all told to wear green and there were giant bugs and flowers made of paper cut from the Cricut. There were people spray painting scales on people's arms, you could make your own antenna, it was seriously incredible.
There were lounges set up throughout the conference by different sponsors. The pink room is by Wayfair and the white (complete with smoke) was by Cricut. These lounges had drinks and snacks and of course some swag. You could also make crafts. I made the cutest valentine bunting for Matilda.
As far as the panels go... my favorite was on "Growing Your Audience." I was in awe of
Simple Green Smoothies
story. Holy moly. In eight months they've grown to have 300,000 instagram followers, 200,000 people signed up for their newsletter and more. They were so informative and inspiring. Dang! I also loved the pinterest panel that included my friend Rachel of
Handmade Charlotte
.
The mini parties were completely over the top amazing. So many awesome themes like the carnival above. These ladies are brilliant. Ring toss, a Ryan Gosling kissing booth, and a bearded lady were all represented. It was wonderful meeting
Chelsey
and
Moorea
and I love me some
Whitney
.
The parties were all insane. Alt took over the third floor of The Grand American (an incredible hotel) and each room had a different theme. I loved the Secret Garden and the screening of Shark Tank with
Freshly Picked
reigned supreme. Amazing DJ and smilebooth. It was so crazy awesome seeing her get chosen by a shark and celebrating her success. We all popped confetti when she came on and it was just the best. I also loved the Shop Sweet Lulu "You are a Gem" party and
Mailchimp's
Tattly
tattoo parlor. Those ladies (and gentleman) are the best! I can't wait to hopefully go back next year.
I had the best time rooming with my beautiful roommate
Krista
. I absolutely adore her and think she is so brilliant and talented and of course
Joni
is my sister and I couldn't imagine being there without her. She's the best. I'm so lucky to have such lovely and talented friends. XO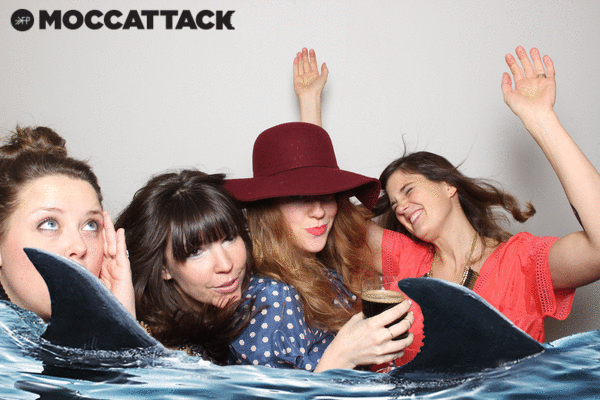 All photos by Justin Hackworth and Brook Dennis for Alt Summit except photobooth images.
twitter/ facebook/ pinterest/ instagram/ bloglovin'