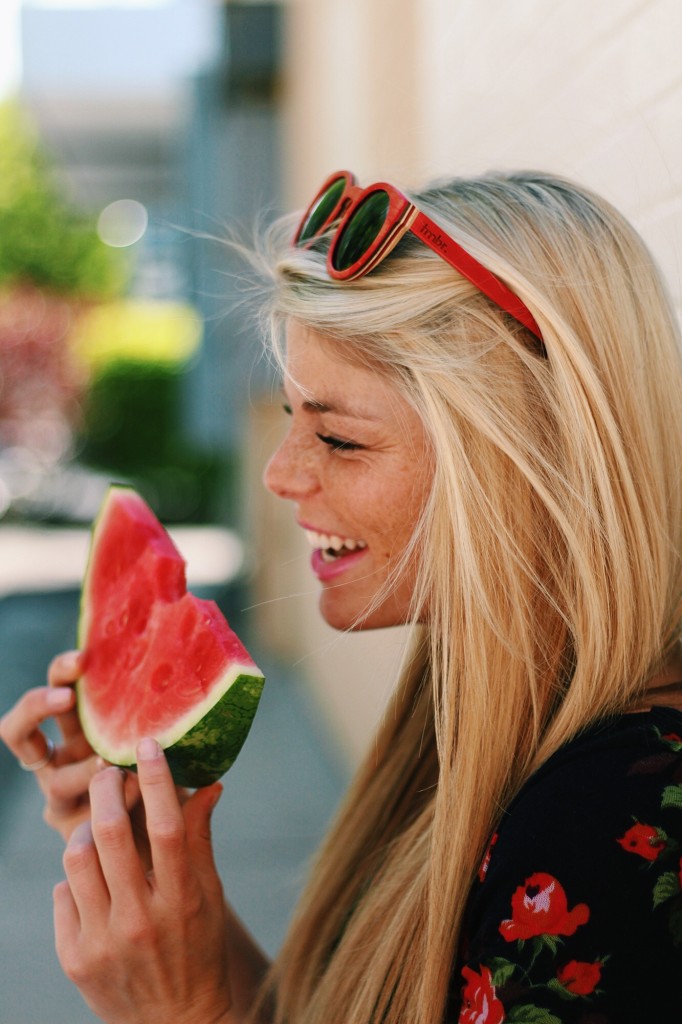 Fourth of July is one of my very favorite holidays. We are celebrating freedom and that's amazing. I'm so thankful for all of the men and women that continue to fight for that. It's also quintessential summer. The fireworks, the food, the parties. It's all so wonderful to me and completely iconic. So much great history. Here are some recipes, images and party ideas to get you in the mood for friday's festivities (another one on the
bucket list
).
This is an all-star
menu for the fourth
brought to you by my friend Anna. I am seriously drooling just thinking about it all.
This
gluten-free ice cream pie
looks ah-mazing, right? I may have to test it out on some friends this week. These
strawberry-lime basil shortcakes
look so dang good too.
I am crazy for vintage flags and a big one like this is on my wish list. I'd leave it up year round. Subtle and simple decorations are my jam every day.
Rachel Halverson
has amazing taste.
We are going to make more
patriotic tie dyed shirts
because that's how we roll. Phoebe's summer wardrobe consists solely of oversized dyed tees and diapers.
My neighborhood is decked out right now. I'll have to take some photos to share. xo
Top image of the adorable
Paige Arminta
more
summer
and
fourth of july
pins.
twitter/ facebook/ pinterest/ instagram/ bloglovin'